Antrim Hurlers support Club Aontroma
5th March 2020
Club Aontroma Chairperson Niall Murphy and Secretary Ciaran Kearney met with the Antrim Senior Hurlers who have pledged their support to the Club Aontroma scheme. The Senior Hurling management led by Darren Gleeson outlined to the squad how supportive the scheme could be to the aspirations and goals of the Saffron's which has resulted in the senior hurlers and management personally joining the Club Aontroma scheme while also committing to sign up additional family members.
Manager Darren Gleeson said
"As a management team and group of players we recognise that to adequately prepare an intercounty side it takes considerable support. I am delighted that our senior hurlers, management and their family members are vested in the success of Antrim and we are delighted to support Club Aontroma and their efforts to development Gaelic Games within the County at all levels".
Club Aontroma Chairperson Niall Murphy said
"We are confident that Darren and his management team have assembled the strongest possible squad of hurlers within the County and we wish them all the best for the rest of the year. We are delighted the senior hurlers have committed to supporting Club Aontroma which will see resources distributed back into all of Gaelic Games within Antrim"
Our senior hurlers have had a very positive start to the 2020 campaign and we wish them all the best for this weekend's National League Division 2 Final against Kerry.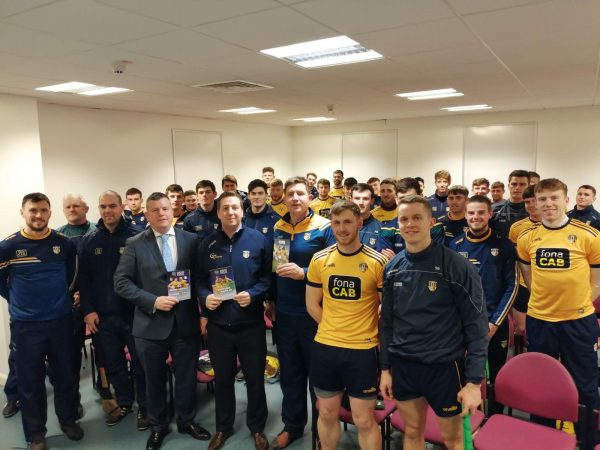 Join Us

- become a Club Aontroma member!