Club Aontroma produce Antrim National League Programmes
3rd March 2020
Following on from the production of high quality programmes for club championship in 2019, Club Aontroma has taken on the production of the National League programmes for home senior hurling and football games.
These programmes include profiles of our seniors players, information relating to capital development projects undertaken by our clubs and other sources of information relating our teams.
We are delighted with the support of the business community in advertising in our programmes as we work hard to raise the profile of Gaelic Games within the county.
Match programmes will be available online following each home and can be found on our programmes page.
If your club or business would like to contribute to programmes during 2020 please let us know by emailing info@clubaontroma.com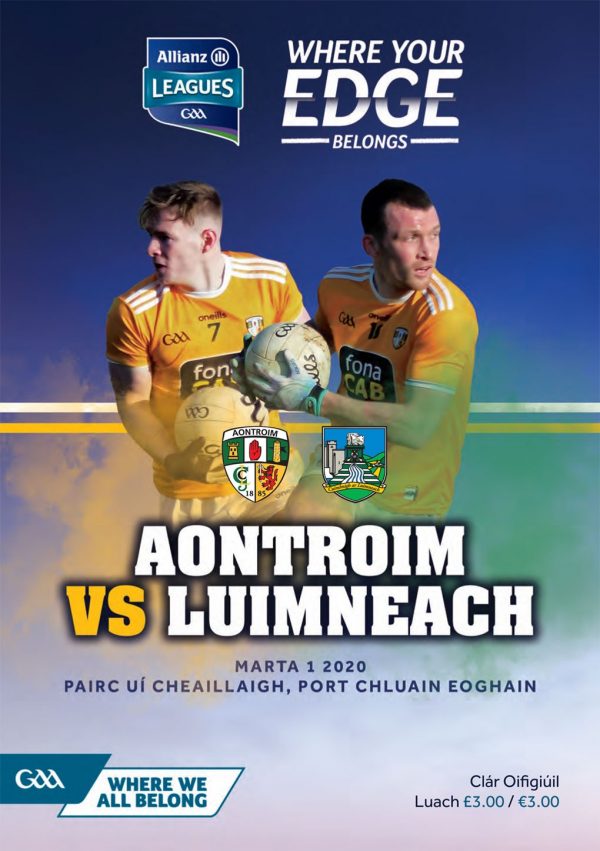 Join Us

- become a Club Aontroma member!